If this is true, I'm offended. Slightly. I served my mission in 2003-2005, and we were told over and over that "apostles of the Lord assigned you to your specific mission."
I was so sure that, being half hispanic and not knowing spanish, I'd get sent to a place where I'd get to learn and speak spanish. I wasn't. English only. At the time I thought "well maybe the lord has other plans for me
" but if a damned
computer
chose where I was going to spend two years of my life??
My NOM-leaning brother is being pushed by my parents to serve a mission. I'll make sure he knows about this...
Actually, maybe mission calls are given by apostles
after all
.....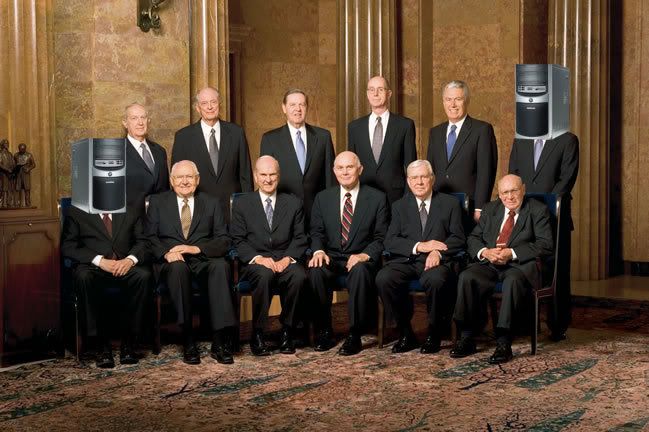 (It's all in good fun
)